BATHROOM LAYOUT AND DESIGN BUFFALO
When designing a bathroom, one should look beyond this space. You have to consider the style and if it is going to blend well with the rest of the house. These features do not have to sync completely, and blending does not have to be dull. With Bathroom Layout Buffalo, we make sure there is some harmony, and each component must complement each other so it will not look distracting.
Bathroom Layout Buffalo
As you plan the layout of your bathroom, consider every corner and every square inch. Enumerate and organize cabinets and plumbing fixtures. It is vital to choose the right tub for space. Whether you will have a tub in your bathroom or just use the area for the shower, planning a layout is all about you, the one who will use it. Therefore, choose the bathroom design you will love and grow with you.
Organizing and including functional areas in the layout and design will give your bathroom more open space whatever the size is. Here are some functional areas you should consider:
Vanity area - This zone includes a sink or two, countertop, and storage. Bathroom Vanity Buffalo also has a mirror, which will most likely be in a frame in contemporary designs as large mirror slabs and mirror walls are passé. And these days, homeowners favor counter space more than double sink in master baths. But when you have a family bathroom, it is nice to have dual sinks for children or other family members sharing the vanity and want their own space.

Toilet - This is the most utilized fixture in your bathroom. And the one feature in your design you want to avoid positioning as your focal point. Opt to tuck the toilet behind the door, or place it beside a vanity parallel to the wall. You also have to make sure it is partially hidden or enclosed in its closet. For a large master bathroom, having a dedicated room is ideal. Provide half-walls to help block the toilet space.

Tub - Supersized jet tubs used to be popular. It still exists, but nobody wants to pay high water bills to stock it with water, and you also need a separate water heater for these huge-sized fixtures. These days, homeowners opt for tubs equipped with a deeper reach that can still accommodate two persons.

Shower/Tub Combination - For a functional and affordable way to include shower and tub in a small space, this combination is very reliable. It is ideal for a home to have at least one tub and this customary fixture is the best solution especially for a Bathroom Remodel Buffalo.

Shower - Choose showers to expand your floor space. Get a big one and if it is possible, go for the ones with seats. Bathroom Layout Buffalo can put glass panels on top of the shower walls and make attractive floor-to-ceiling tiles. We can also add some features so you can soak in the shower.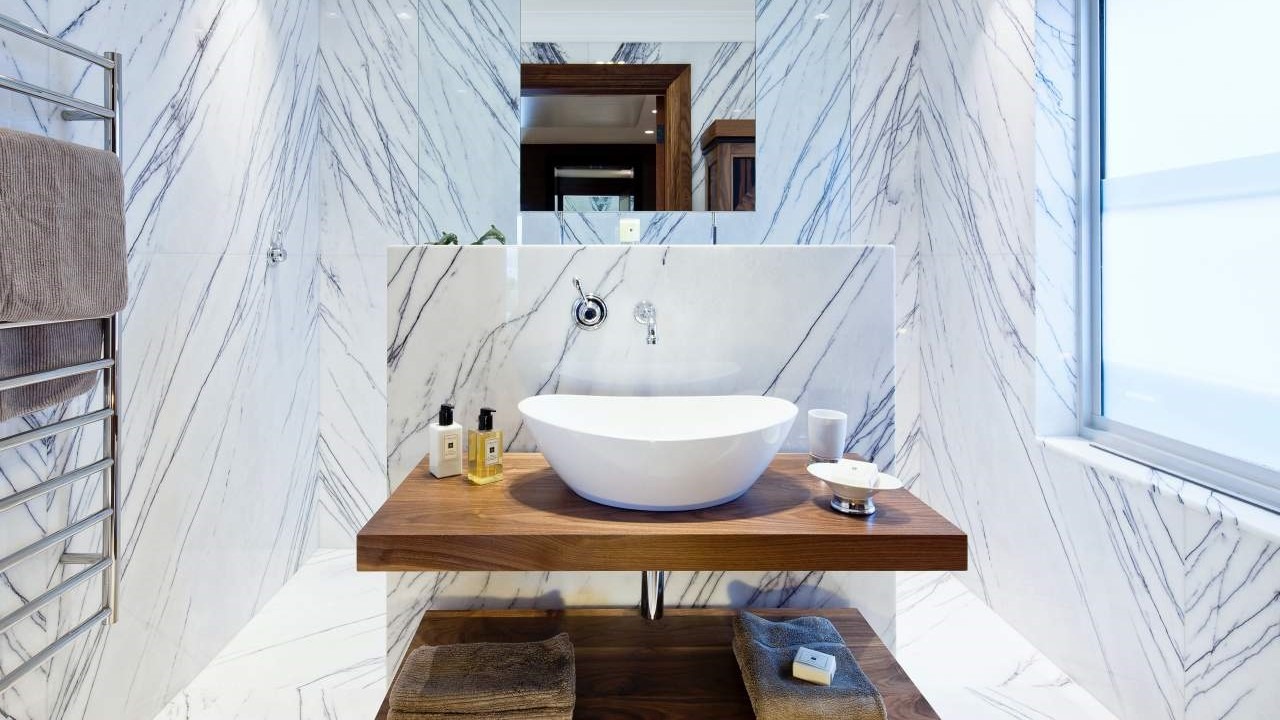 Tiles for Bathroom
Tile has been in the number one position in bathroom flooring top choices for years. These reliable tiles for the bathroom flooring options have a lot to give. They are durable and versatile as they come in different colors and shapes. Choose from natural wood or stone texture to turquoise tile cut into hexagons. Because tiles are customizable, you can have the design you want when revamping your bathroom floor or walls with tile.
Bathroom Layout Ideas
As you design your bathroom, here are some bathroom layout ideas to create a bathroom layout that will work for you:
The toilet sets the mood. Whether you're overhauling the room or improving its appearance, the position of the current toilet can influence the design. Although transferring its location is an option, the price of your remodeling project will shoot up. Wanting to keep the toilet to its present location is understandable as moving it is a tough task.

Do a headcount. Knowing how many people will use the space is necessary. This will determine the number of vanity sinks you will need, the size of the cabinets for storage, how many drawers, and the size of countertops. Decide on whether a tub and shower is essential or not, and if it is the only bathroom in the house. Remember to design for function first before deciding on which design will bring in the appeal.

Assess storage. Know how much storage space you need for each household member who will use the bathroom. And what items you will place inside the storage space.

Consider giving yourself space. For a proper bathroom layout, there are rules and regulations that we follow. Homeowners sometimes fit too many things into a small bathroom layout. Keep in mind that toilets must have 30 inches of space while the centerline of a sink needs to be at least 20 inches away from the wall. If you have a small bathroom footprint, one approach to stick with space allowances while installing necessary plumbing fixtures is to overlap the clearing. A clever strategy is for the entrance to the tub to also act as the clearance around the toilet.

Allow some air. Another smart bathroom layout idea is to keep the space open. By doing this, the room will appear larger. There are ways to achieve this while still getting a sense of privacy and separation in your toilet zone. Bathroom Layout Buffalo will solve this by using a partial wall or frosted glass panel.